Fowlerville Express Cafe'
Place your order below, your lunch will be ready and waiting for you!
Order for the day or the week.
Orders must be received by 8:30 am the day of delivery.
Order an extra one to take home!

Order Staff Meals Online
Meals Monday - Friday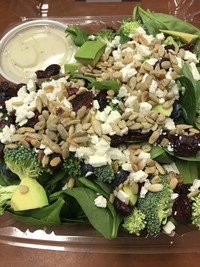 Monday
Chicken & Dumpling Soup
Blueberry Broccoli Spinach Salad
Fresh baby spinach with a superb blend of crisp broccoli, ripe avocado, blueberries, feta cheese, dried cranberries and roasted sunflower seeds. Served with poppy seed ranch dressing.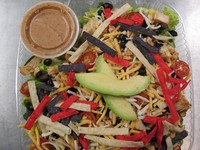 Tuesday
Baked Potato Soup
Southwestern Chopped Chicken Salad

A robust salad with a blend of chopped romaine lettuce, mesquite chicken, corn, black beans, diced tomatoes, shredded cheese & avocado topped with tortilla strips and served with chipotle ranch dressing.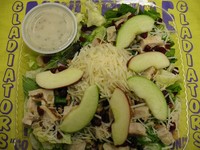 Wednesday
Lemon Chicken & Rice Soup
Apple Orchard Salad

Romaine blend lettuce topped with sliced apples, chicken, walnuts, dried cranberries, diced red onion and shredded parmesan cheese. Served with poppy seed dressing.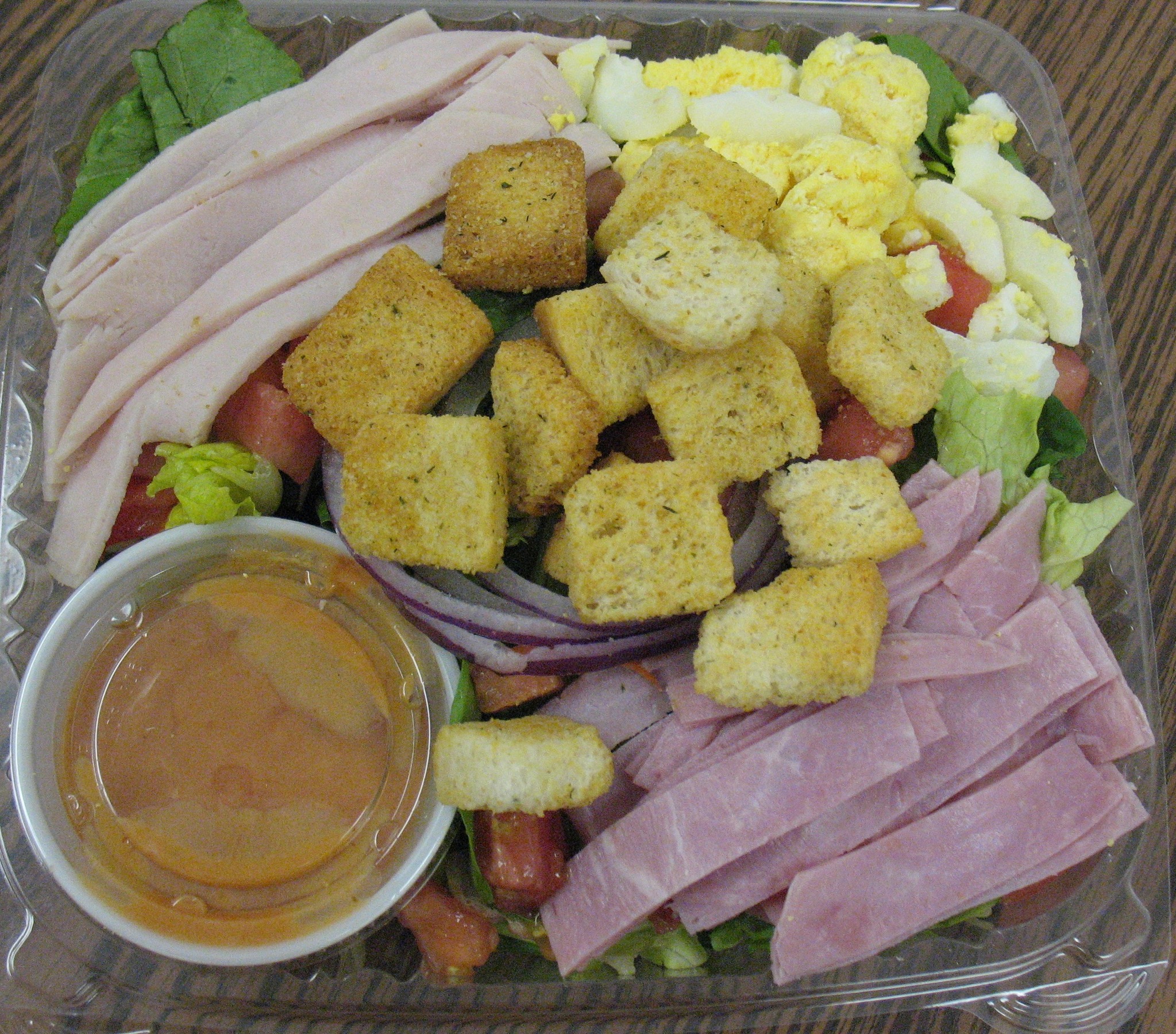 Thursday
Chicken Tortilla Soup
Chef Salad
Mixed greens topped with sliced turkey, sliced ham, diced egg, diced tomato, sliced red onion & croutons. Served with creamy french dressing.
Friday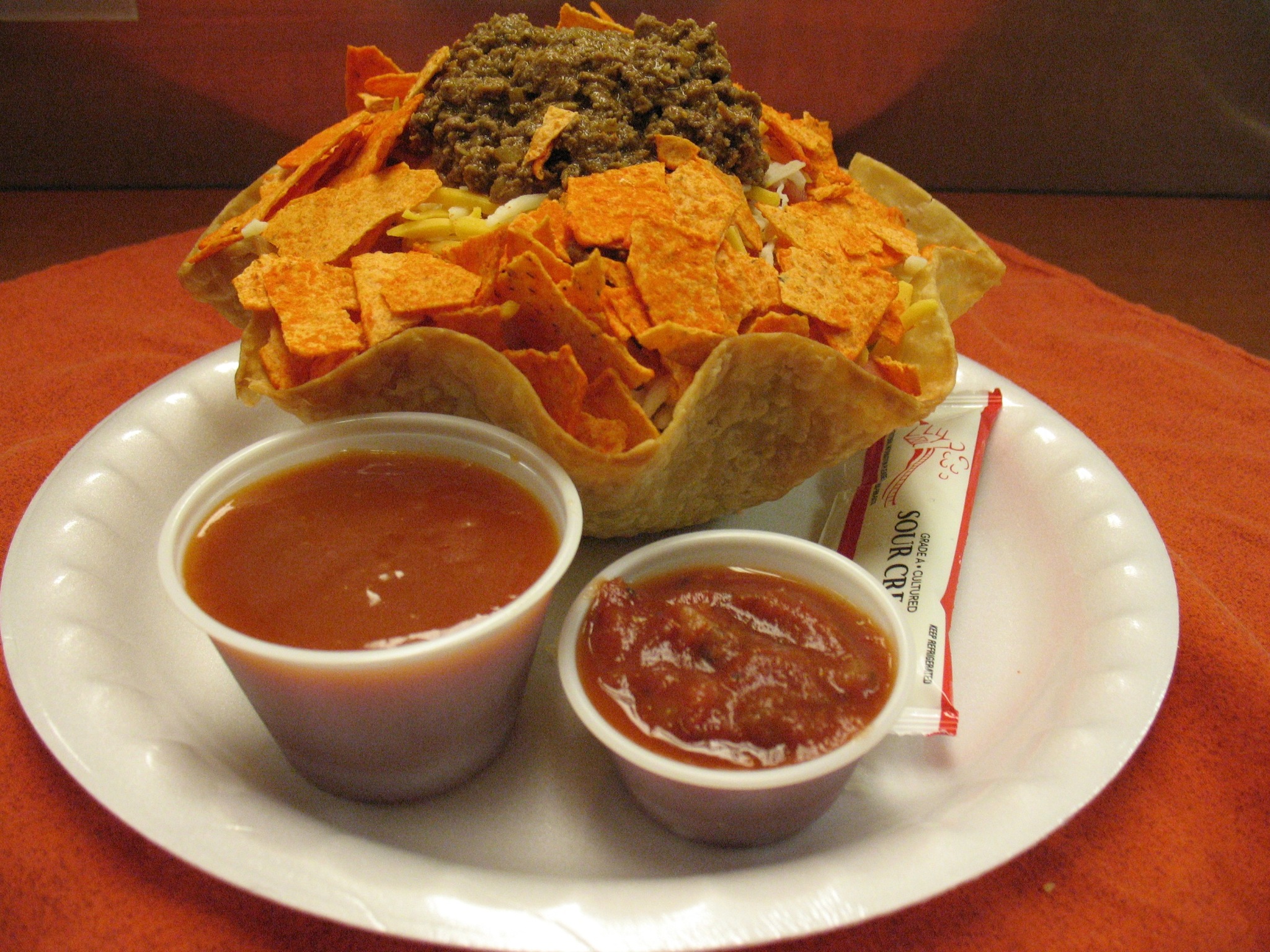 Chili
Taco Salad
Shredded lettuce stacked with seasoned taco meat, diced tomato, black beans, jalapenos and shredded cheese. Served in an edible bowl with French dressing, sour cream, salsa and topped with crisp Doritos.
Meals Available Every Day
Chicken Caesar Wrap *Apple Orchard Wrap*Veggie Wrap
Southwest Chicken Wrap
Chicken Bacon Ranch Wrap
Twisted Bavarian Club
Gladiator Grinder
Flat Bread Turkey and Bacon
Chipotle Turkey Club
Chicken Caesar Salad * Veggie Salad * Side Salad
Soup, Salad & Breadstick Combo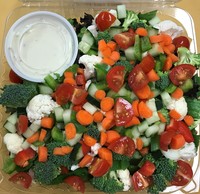 Veggie Salad - $5.00
with your choice of Light Italian or Light Ranch Dressing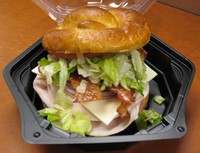 Twisted Bavarian Club Sandwich - $3.50
Sliced, oven roasted turkey stacked high on a Bavarian pretzel roll with smoked bacon, Swiss cheese, lettuce, tomato, sliced red onion, and cranberry mayonnaise.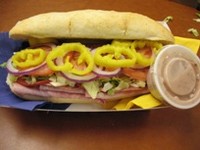 Gladiator Grinder - $4.00
A sliced 8" toasted hoagie roll stacked with ham, salami, pepperoni, sliced cheese, shredded lettuce, sliced tomato, sliced red onion and mild yellow peppers. Served with vinaigrette dressing on the side.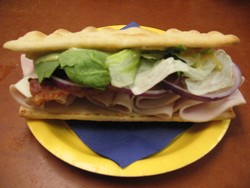 Flatbread Turkey and Bacon - $3.50
Oven fired flatbread topped with fresh sliced turkey breast, cheese, sliced bacon, sliced red onion, sliced green pepper and honey mustard dressing.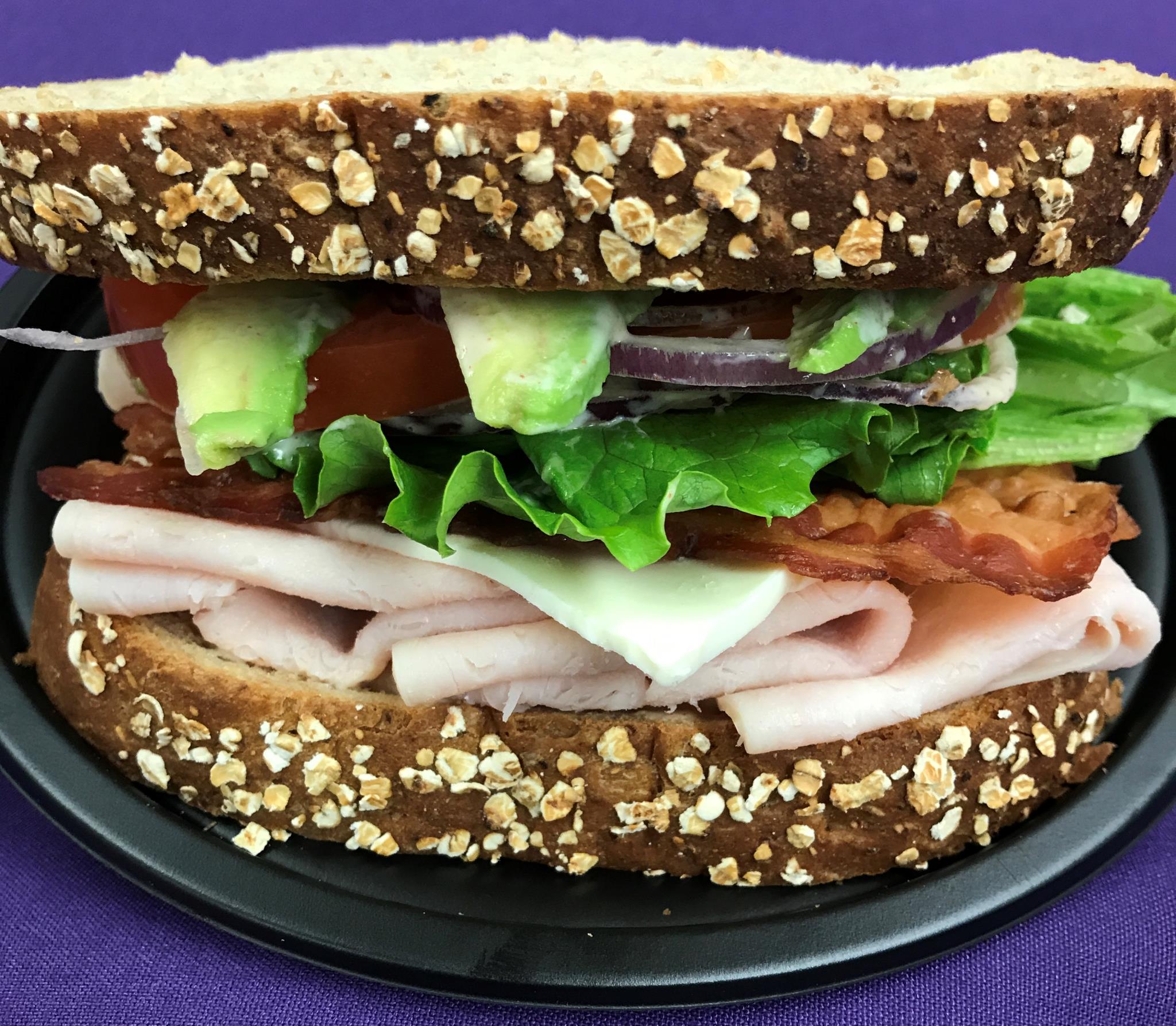 Chipotle Turkey Club - $4.50
Wheatberry multigrain bread with sliced turkey, smoked bacon, swiss cheese, leaf lettuce, avocado, sliced tomato, sliced red onion and chipotle dressing.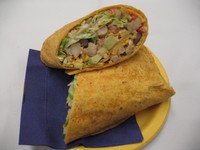 Southwest Chicken Wrap - $3.50
A jalapeno-cheese flavored tortilla shell stuffed full of fajita chicken, shredded cheese, black beans, corn, diced tomato, avocado, shredded lettuce and spicy ranch dressing.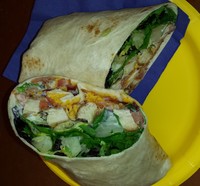 Chicken Bacon Ranch Wrap - $3.50
Boneless breaded chicken breast, smoked bacon, shredded cheese, diced tomato, romaine lettuce and ranch dressing wrapped in a flour tortilla.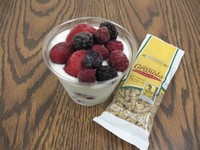 Yogurt Parfait - $2.50
Creamy lowfat vanilla yogurt layered with a sweet berry medley and topped with crunchy granola.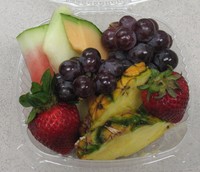 Fresh Fruit Bowl - $2.50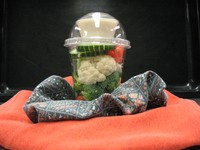 Fresh Veggies & Dip - $2.50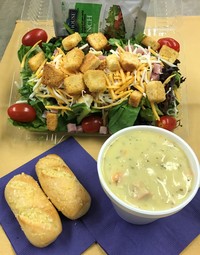 Soup, Salad, & Breadstick Combo - $5.00
Small soup of the day. Side salad topped with grape tomatoes, diced ham, shredded cheese, and croutons. Served with your choice of dressing and two mini French breadsticks topped with parmesan cheese and garlic butter.
Side Salad - $2.50
Romaine blend lettuce topped with tomatoes, cucumber, sliced red onion, croutons, and your choice of ranch or italian dressing.
Sides & Salads
Salad: $5.00
Small Soup: $1.50
Large Soup: $2.25
Whole Wheat Dinner Roll w/ Butter .50
Baked Lays Potato Chips, Plain .85
Fresh Fruit Bowl $2.50
Fresh Veggies & Dip $2.50
1/2 Pint Milk .50
Ice Mountain Sport Top Water $1.50