Welcome to H.T. Smith Elementary
About H.T. Smith Elementary
H.T. Smith Elementary has kindergarten, first and second grade. Our Kindergarten classes are all full Day! We have eight sections that will be five days a week. Our building houses 650+ students.
Student day is 8:50 a.m. to 3:32 p.m.
Office hours are 7:30 a.m. to 4:30 p.m.

Kindergarten Round Up Is Coming Soon! - H.T. Smith will hold Kindergarten Round Up on Wednesday, April 15th and Thursday, April 16th. The times for registration are the same both days from 8:00 to 10:30 am, 1:00 to 3:00 pm and 5:00 to 7:00 pm. You may come either day and at any of the six available sessions to register your child. You may pre-register your child by going to FowlervilleSchools.org click on the New Student Enrollment link on the main page, complete the online enrollment and when you come to Round Up we will print it for you. Please bring the following items with you to Round Up: The Child who is being enrolled, Original Birth Certificate, Current Immunization Record, Vision Screening (after 3 years of age) and proof of residency (2 pieces of mail and your DL). The Health Department will also be here during Round Up to do vision screenings. If you have any questions please feel free to call the Smith Office at 517-223-6430.
---
TAKE A LOOK
(On the right side of page)
PTC NEWS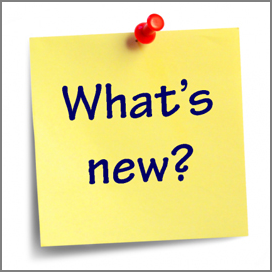 Upcoming Events

Canceled: No School, Good Friday

Location:

HS ENTIRE BUILDING Event, JH ENTIRE BUILDING EVENT, KES ENTIRE BUILDING EVENT, and SMITH ENTIRE BUIL

Calendar:

H.T. Smith Elementary

http://fowlervilleschools.gofmx.com/scheduling/requests/1709957/occurrences/4111368

Canceled: Art Club

Location:

Smith Cafeteria/Gym (H.T. Smith Elementary)

Calendar:

H.T. Smith Elementary

http://fowlervilleschools.gofmx.com/scheduling/requests/2097280/occurrences/4929963

Canceled: Forza Campiones VIP Fall/winter training

Location:

Smith Motor Skills (H.T. Smith Elementary)

Calendar:

H.T. Smith Elementary

http://fowlervilleschools.gofmx.com/scheduling/requests/1971445/occurrences/4603031

Canceled: Art Club

Location:

Smith Cafeteria/Gym (H.T. Smith Elementary)

Calendar:

H.T. Smith Elementary

http://fowlervilleschools.gofmx.com/scheduling/requests/2097280/occurrences/4929964

Canceled: Thrive Bible Club

Location:

Smith Media Center (H.T. Smith Elementary)

Calendar:

H.T. Smith Elementary

http://fowlervilleschools.gofmx.com/scheduling/requests/1836138/occurrences/4314215

Canceled: Forza Campiones VIP Fall/winter training

Location:

Smith Motor Skills (H.T. Smith Elementary)

Calendar:

H.T. Smith Elementary

http://fowlervilleschools.gofmx.com/scheduling/requests/1971445/occurrences/4603032

Canceled: SAT Testing

Location:

HS ENTIRE BUILDING Event, JH ENTIRE BUILDING EVENT, KES ENTIRE BUILDING EVENT, and SMITH ENTIRE BUIL

Calendar:

H.T. Smith Elementary

http://fowlervilleschools.gofmx.com/scheduling/requests/1709958/occurrences/4111369

Canceled: Art Club

Location:

Smith Cafeteria/Gym (H.T. Smith Elementary)

Calendar:

H.T. Smith Elementary

http://fowlervilleschools.gofmx.com/scheduling/requests/2097280/occurrences/4929965

Canceled: Forza Campiones VIP Fall/winter training

Location:

Smith Motor Skills (H.T. Smith Elementary)

Calendar:

H.T. Smith Elementary

http://fowlervilleschools.gofmx.com/scheduling/requests/1971445/occurrences/4603033

Canceled: Art Club

Location:

Smith Cafeteria/Gym (H.T. Smith Elementary)

Calendar:

H.T. Smith Elementary

http://fowlervilleschools.gofmx.com/scheduling/requests/2097280/occurrences/4929966

Canceled: Forza Campiones VIP Fall/winter training

Location:

Smith Motor Skills (H.T. Smith Elementary)

Calendar:

H.T. Smith Elementary

http://fowlervilleschools.gofmx.com/scheduling/requests/1971445/occurrences/4603034

Canceled: Art Club

Location:

Smith Cafeteria/Gym (H.T. Smith Elementary)

Calendar:

H.T. Smith Elementary

http://fowlervilleschools.gofmx.com/scheduling/requests/2097280/occurrences/4929967

Canceled: Forza Campiones VIP Fall/winter training

Location:

Smith Motor Skills (H.T. Smith Elementary)

Calendar:

H.T. Smith Elementary

http://fowlervilleschools.gofmx.com/scheduling/requests/1971445/occurrences/4603035

Canceled: Girl Scout Daisy Troop 30179

Location:

Smith Cafeteria/Gym (H.T. Smith Elementary)

Calendar:

H.T. Smith Elementary

http://fowlervilleschools.gofmx.com/scheduling/requests/2085708/occurrences/4913504

Canceled: Art Club

Location:

Smith Cafeteria/Gym (H.T. Smith Elementary)

Calendar:

H.T. Smith Elementary

http://fowlervilleschools.gofmx.com/scheduling/requests/2097280/occurrences/4929968

Canceled: Forza Campiones VIP Fall/winter training

Location:

Smith Motor Skills (H.T. Smith Elementary)

Calendar:

H.T. Smith Elementary

http://fowlervilleschools.gofmx.com/scheduling/requests/1971445/occurrences/4603036
Attendance
517-223-6400
Mailing Address
7677 W. Sharpe Rd. Suite A
Fowlerville, MI 48836